Brian LaClair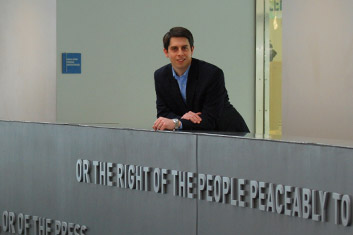 As a lateral, I have a unique perspective on Blitman & King. I joined the firm after a federal clerkship and a stint working in the litigation department of a large New York City firm. Blitman & King brought me on as a litigator and promised me interesting and challenging work. After one year, I can honestly say they've more than delivered. In my time here, I've worked on, managed, and helped develop strategies for major federal court litigations. I also meet with clients and deal with opposing counsel on a regular basis. In other words,
I've learned how to be a lawyer. The highlight of my experience, however, has been the people. The attorneys at Blitman & King have been nothing but supportive and encouraging. I've received guidance but also been given significant responsibility. As a young attorney, that is very important to me.
Daniel Kornfeld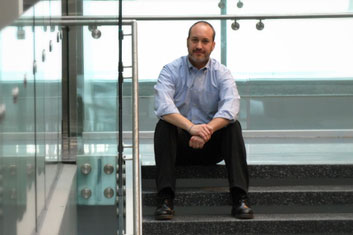 My move to Blitman & King was vital for me and my family. For five years after law school, I worked for two prominent law firms in Washington, D.C. I handled complicated litigation as well as challenging employee benefit plan design projects. But, something was missing: I found there's more to practicing law than drafting documents.
Without sacrificing high quality legal services, joining Blitman & King gave me more time to become a complete lawyer while still working on engaging cases with leaders in the labor law and employee benefits fields. In addition, I enjoy a good work-life balance whereby my career enables and compliments – not eclipses – the rest of my life.
Bryan Arnault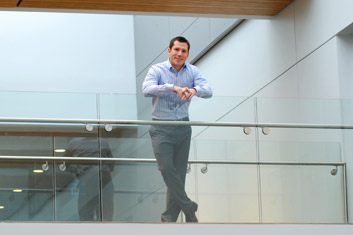 I accepted an offer to join Blitman & King following the two summers I spent with the firm as a summer associate. My expectations of the firm and caliber of the attorneys have exceeded my memory, with each day making me more confident in my decision.
The summer associate experience truly prepares you for life as an associate at Blitman & King (or any firm for that matter), with no recognizable difference in assignments as a summer associate or associate. In both capacities, involvement in all aspects of client representation is very common, from the initial client meeting and researching an issue to the final hearing stages and drafting of briefs. The firm's emphasis on involving associates in the matter creates a very real understanding of the legal issues and implications, rather than dealing with the legal world from behind a desk and speaking in hypotheticals. After each of my summers at the firm, I returned to law school with a far more diverse and practical experience than any of my classmates.
Just as impressive has been the quality of the Blitman & King attorneys and staff in their ability to assist my development as a lawyer. Partners and associates alike are willing to go above and beyond to share their wealth of knowledge and ensure that you not only understand the law, but understand the impact of, and reasoning behind, each decision you make as an attorney. The firm's mentality shows their commitment to develop their next generation of attorneys and a desire to see each summer associate or associate become part of the firm's future. The collegial nature and interaction with associates and partners, even as a summer, fosters an atmosphere conducive for growth as a lawyer and the best ultimate work product. The guidance of the attorneys and their understanding of the time and effort it takes to become a great lawyer has been reflected in every encounter since my first day as a summer associate.
Nathaniel Lambright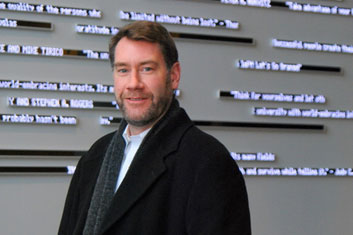 I began working at Blitman & King after spending one year working as a judicial law clerk and one year working in house for a large union. As an associate, I happily adjusted to the tremendous diversity of work and clients that our law firm services. I enhanced my research and writing skills; in my opinion, abilities necessary for all successful lawyers. It was not long into my career at Blitman & King LLP that I was able to engage in real lawyering, which included regular contact with clients, potential clients, opposing lawyers of the bar and neutral decision makers.
After many years of hard, enjoyable work, I was elevated to the position of a partner at Blitman & King. I now enjoy significant autonomy while working on complex and interesting legal issues. At the same time, my partners and associates continue to assist me, as I assist them in providing the best legal results for our clients.
Daniel Brice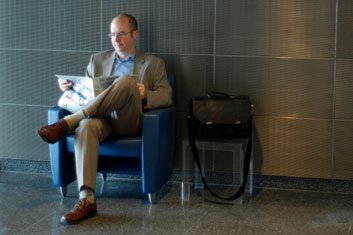 At Blitman & King, we represent people who work hard for their living and they expect the same from us. I started at the Firm as a summer associate without knowing what I wanted to do or if I even wanted to be a practicing attorney after school. Upon graduation, I returned to the Firm as an associate. I quickly learned that being a lawyer at Blitman & King is hard work and it needs to be that way. You want your vacation tour guide to be laid back, not your attorney. I have stayed here to realize partner status because of the clients, the men and women that work here and the environment.
What I appreciate most about the Firm is the drive to do things the "right way." I have never heard a colleague here say "that's good enough." Instead the expectation is that one will grind and dig below the surface of the matter to find a solution for the client's issue. That is what a lawyer does, at least one that works here.