Latest News
Aug 10 2015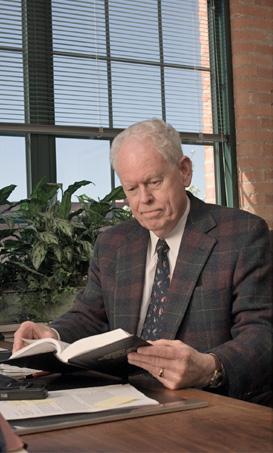 New York lawyer Bernard T. King elected to ABA Board of Governors
Author(s): Bernard King
Tags: ABA | American Bar Association | Press Release
WASHINGTON, Aug. 7, 2015 — The American Bar Association has elected Bernard T. King, senior partner at Blitman & King in Syracuse, N.Y., to its Board of Governors, effective Aug. 4.
During a three-year term as one of only 38 members of the Board of Governors, King helps oversee administration and management of the ABA, one of the largest voluntary professional membership organizations in the world. The association represents lawyers from every corner of the country, practicing in every field of law and working in every professional capacity.
King has more than 55 years of legal experience and practices in the area of labor and employment law. He is a former delegate to the ABA House of Delegates (1992-98). Prior to that appointment, he was the chair of the ABA Section of Labor and Employment Law and chair of the New York State Bar Association's Labor Law Section. He also served on the ABA Standing Committee on Group and Prepaid Legal Services (1996-98).
He currently serves as a member of the Joint Committee on Employee Benefits and on the Board of Regents for Le Moyne College, where he was a former trustee. He also serves as a member of the Syracuse Advisory Board for the Salvation Army and is the founding co-chairman of the Central New York chapter of the Labor and Employment Research Association.
Recognized as one of the New York area's best lawyers in 2006 by New York Magazine and listed as one of its top lawyers by Super Lawyers Magazine upstate edition in 2008, King earned his J.D. from Syracuse University and a B.S. degree from Le Moyne College.